Enjoy the taste of the moment
We make Gins, that create special moments. Handcrafted, Honest, Original.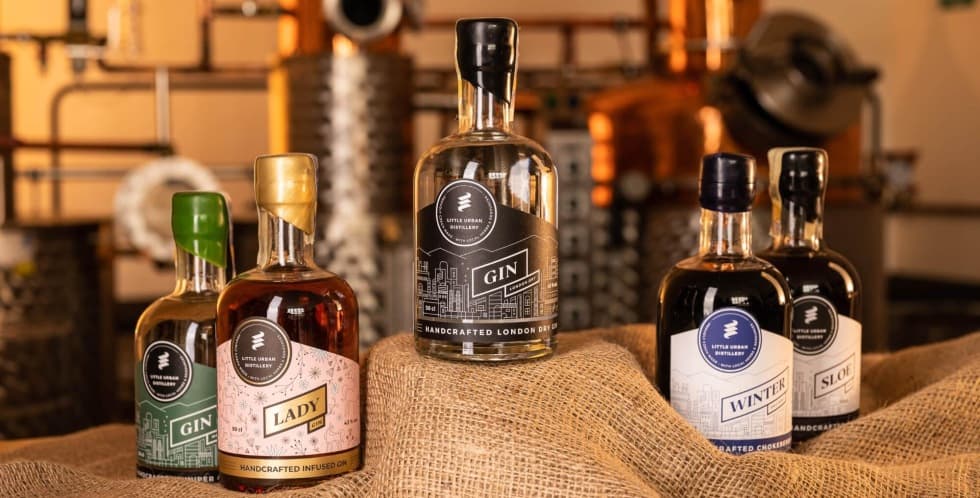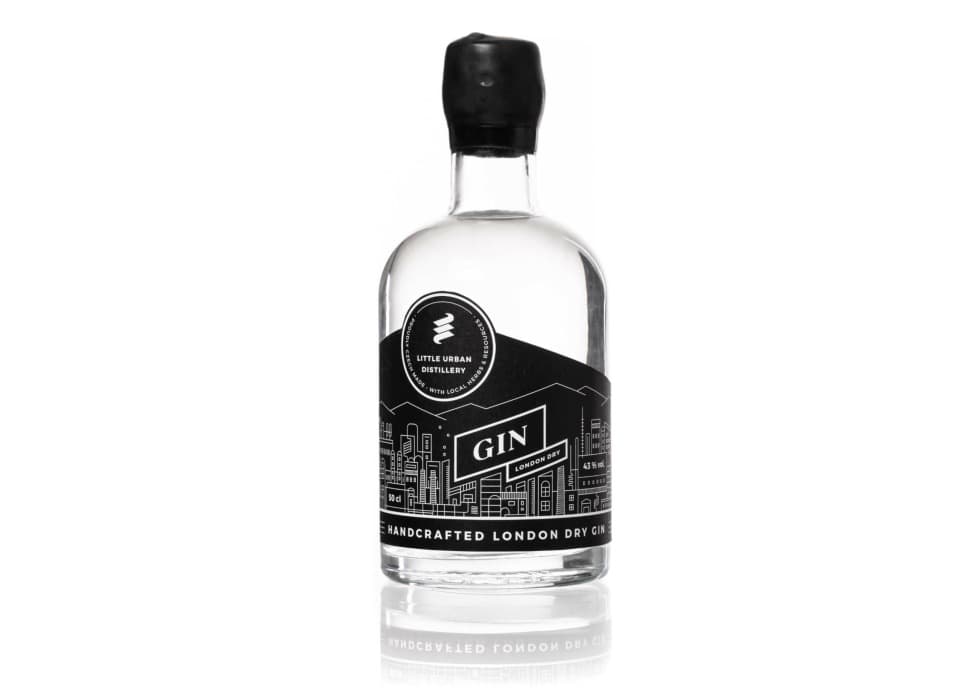 London Dry Gin
London dry gin is a type of distilled gin made only with alcohol from an agricultural base and obtaining its typical aroma as a result of a unique distillation method where juniper and all other botanicals are macerated together before straining off and pouring into traditional copper pot stills where distillation occurs. The resulting distillate contains at least 70% ethanol. This distillate is not sweetened and does not contain any colourings or additives besides water.
It is made using a traditional process in a craft distillery using the purest fine alcohol, ripe juniper berries and carefully selected herbs, fruits and spices, including typically local ingredients such as rowanberry, apple, linden blossom or angelica. In addition to these local "botanicals", it also contains the typical gin ingredients such as quality Macedonian juniper, coriander or citrus peel.
The distillate is diluted to 43% ABV, ensuring sufficient strength while maintaining its smoothness and emphasizing the typical juniper's flavour and aroma.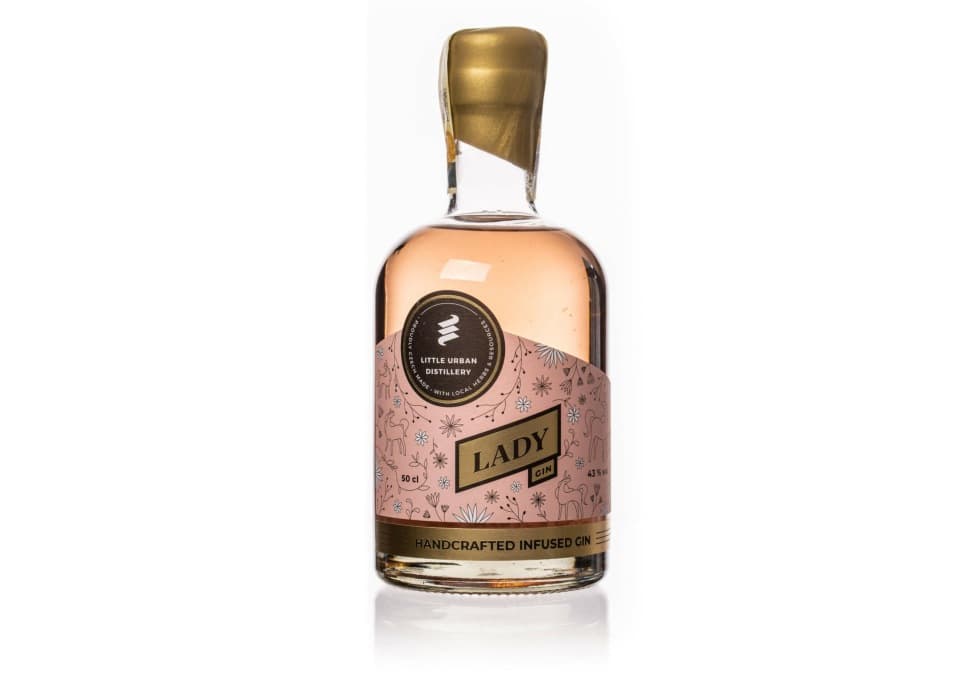 Lady Gin
Little Urban Lady Gin is a finely distilled Little Urban gin, which, after distillation, is infused with wild berries, hibiscus and linden tea. It was primarily created for women who are a source of inspiration and whom I respect. Life would be very dull without them.
It was the first Gin that was not created according to the owner's own taste preferences, but with the idea of being appreciated by women. The intention was to create a gin that would be pleasant both on its own or mixed with a fruit-flavoured tonic. The aim was to have a gin with a unique flavour, smell, and appearance. The initially fruity notes transition into an herbal finish, which can also be appreciated by men.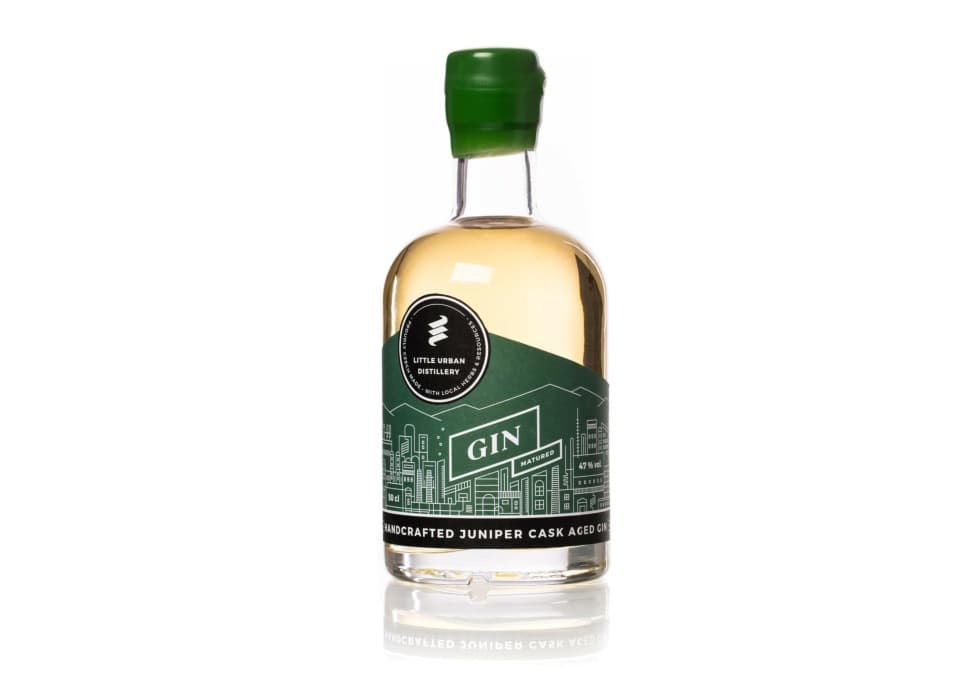 Gin aged in Juniper barrels
The aged "Little Urban Matured Gin" is based on our London Dry Gin. Before being diluted to the required volume, the distillate is put into barrels made of Serbian juniper to age for at least three months.
Gin, which after ageing in juniper special juniper barrels specific for London Dry Gin, uses strictly natural ingredients without any additives in the final spirit with the exception of water.
Juniper barrels give the aged gin an even stronger juniper flavour and aroma. In order to obtain the intense woody colour of the distillate, we add oak chips to the barrels.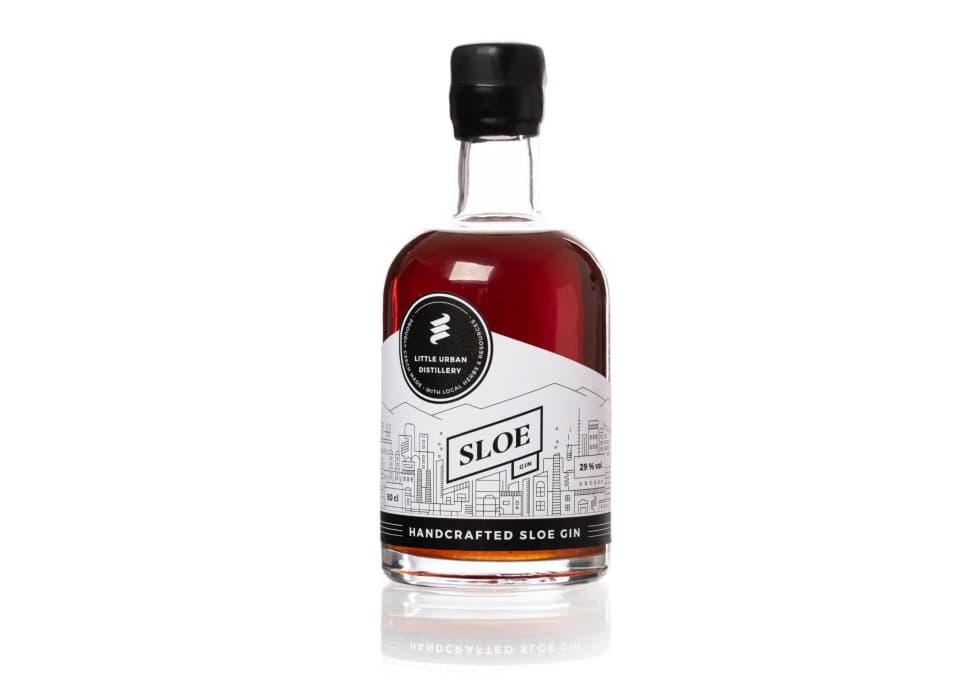 Sloe Gin
Blackthorn (Sloe berry) is a symbol of the transition from autumn to winter. This not so popular fruit, known for its bitterness, is the basic ingredient of Sloe Gin. If the gin nomenclature is strictly adhered to, Sloe gin is actually a liqueur based on Gin.
In our London Dry Gin we macerate sloe berries, which we pick ourselves after the first frosts. After three months or more of maceration, we infuse the dark red nectar full of Little Urban's London Dry Gin's flavour and the unmistakable bitterness of the fruit, which is softened by the careful addition of sugar. This liqueur is very popular around the United Kingdom, especially in the colder months. It is consumed as a liqueur or as an ingredient in mixed drinks.
Our 'Little Urban Sloe Gin' has 29% ABV.
Winter Gin
An absolute original. Little Urban Winter Gin is a liqueur made from our London Dry Gin, in which we macerate black rowans, aronia berries and the fruits of Aronia melanocarpa, known in the U.S. as chokeberries.
The juice from this fruit has a dark ruby to black color. The velvety dense taste has a long finish, and careful sweetening makes this specialty an exceptional gin liqueur for the winter season. The alcohol content of 33% ABV makes this liqueur an excellent option even for spirits enthusiasts.
The uniqueness of the taste, the delicate gin aroma and the dominant, completely natural color make this liqueur an excellent ingredient for numerous variations of well-known cocktails.
Discover customized events