Stop and enjoy what life has to offer,
for example a handcrafted gin.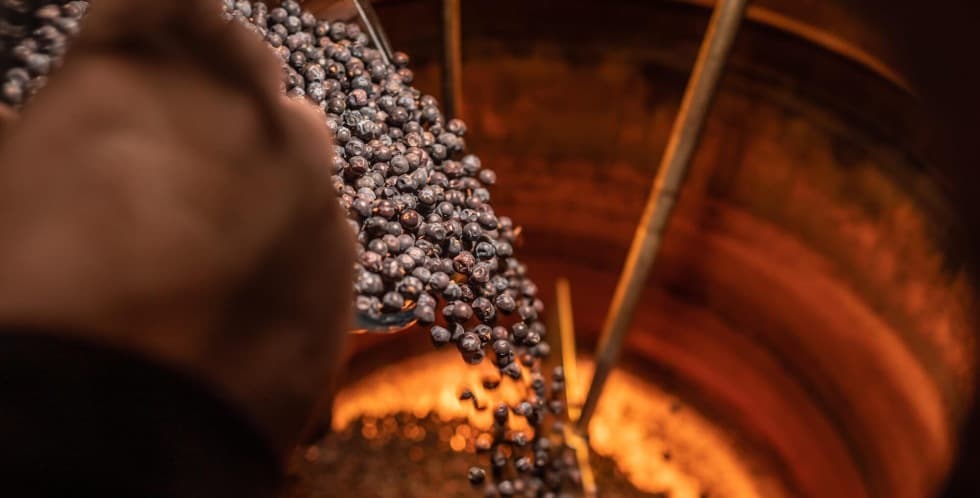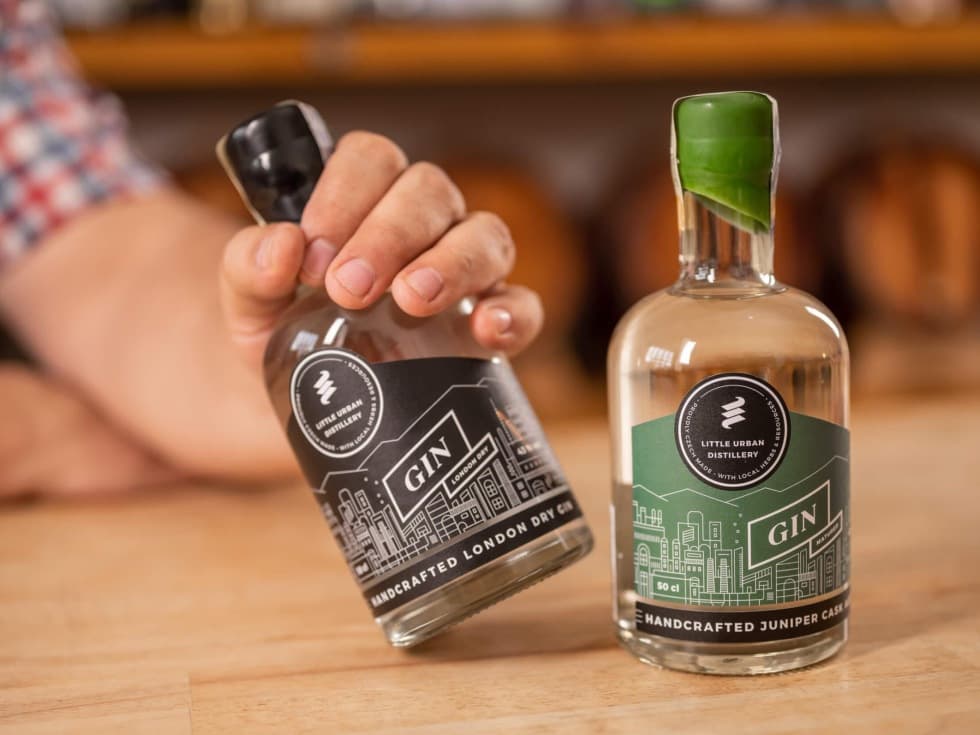 Guided gin tasting
Discover all the flavors of our gins and compare them with samples of typical gin styles such as London Dry, Navy Strength, Old Tom, Distilled gin and more.
During a guided tasting at our distillery, you will get acquainted with all gin varieties and help you to identify the style of each gin and classify it into its individual categories. You will get acquainted with the history of gin (and if interested also tonic production) and you will have the opportunity to compare all samples to our Little Urban London Dry Gin.
The owner of Little Urban Distillery will guide you through the distillery including a tasting of a wide range of gin flavors. The two-hour tasting is often extended at the request of participants. The gin tasting experience is enhanced by the serving of snacks.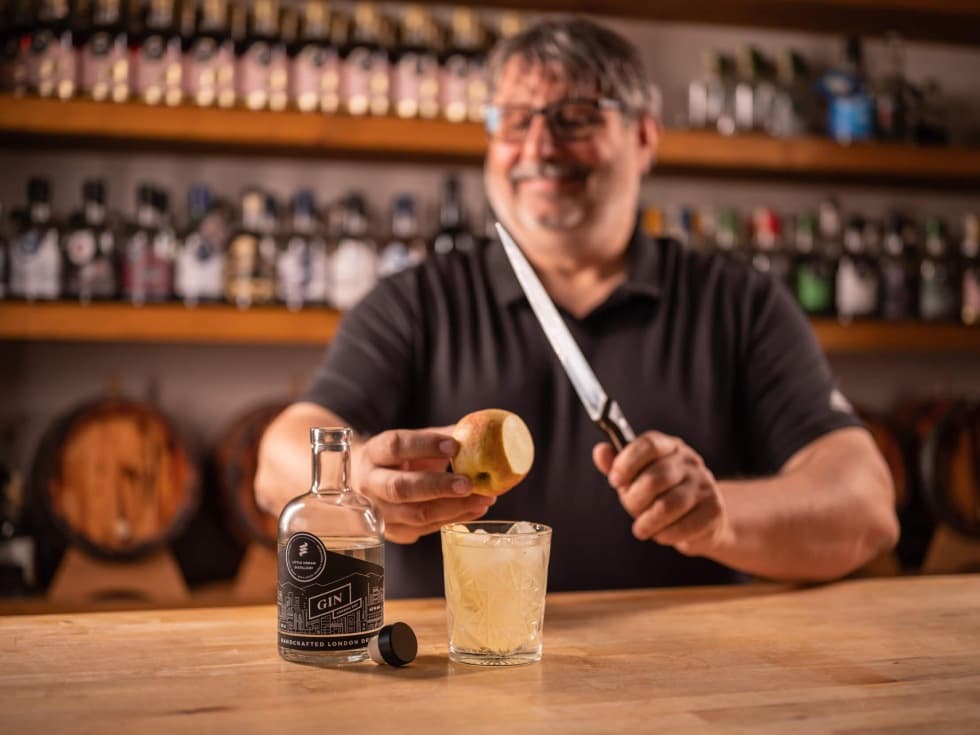 Gin-based cocktails
Enjoy the experience. Although our mixed drinks course will not equip you with a certificate entitling you to work in the world's greatest bars nor ensure professional prestige, you will share an enjoyable experience with your friends and colleagues in creating the most well-known mixed cocktails or their variations based on gin.
In addition to the experience, you will also leave with knowledge that will gain you admirers among your own private party guests.
You have the opportunity to learn the magic of drinks such as Martini Dry, Negroni, Gibson, Gin Thing, various gin-tonics and others. Find out whether it is better "shaken or stirred". Become a bartender for a moment preparing the world's most famous cocktails or just as the bar's guest enjoying these cocktails.
For almost three hours, you will enjoy cocktails from the Prohibition era of the 1920s, or mix a contemporary drink with a Bond movie on your mind. In any case we strongly recommend leaving your car at home.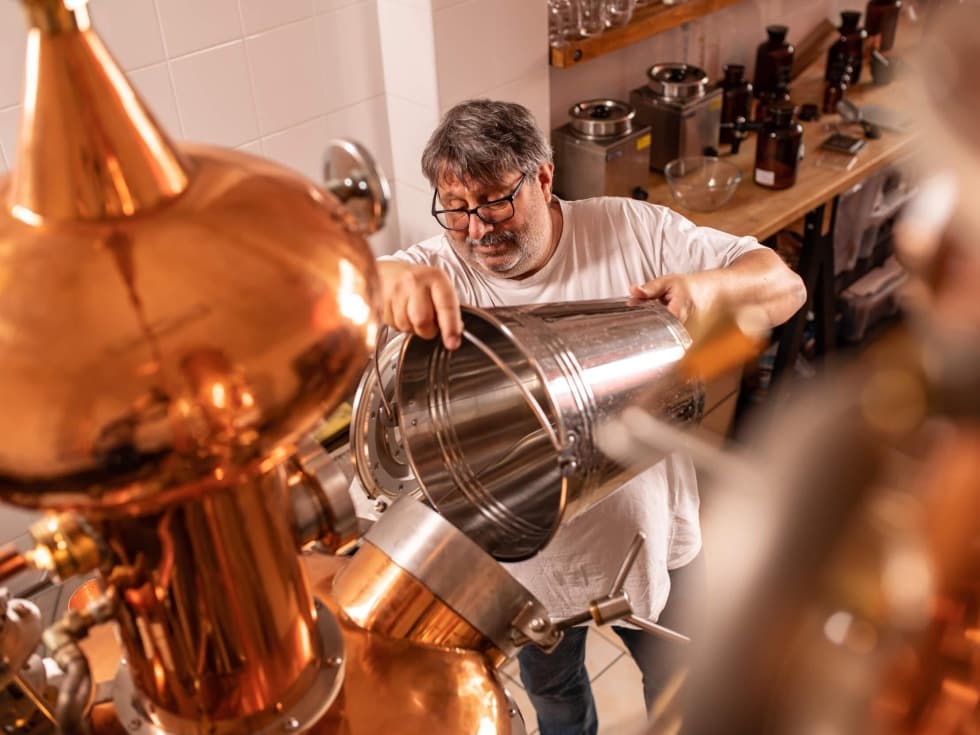 Distil your own Gin
Become for a moment a master distiller and distill your own gin. We will run the production of a batch of gin together. You can weigh selected herbs, starting and controlling the proper distillation process. You can also dilute the final distillate to the desired alcohol concentration.
You can try the whole process with your own hands or just observe. You can fill the final distillate into a bottle and label it with your own label. You will learn to wax seal your own bottle and take home 0.5l bottles of gin carrying your own imprint. For about three hours, you can forget your job, put your worries behind you. and enjoy the feeling of being a master distiller.
And the bottles of "your own" gin which you take with you will remind you of your experience with every sip.